Home
>
Human Resources
> Human Resources
Human Resources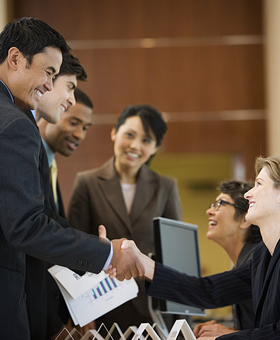 We monitor our employees' overall performance very closely. We assure that they have a high degree of professional expertise and business knowledge. At Leivaire we expect unyielding moral standards, integrity and honesty from our staff.
We value our employee's abilities to adapt to any obstacles put in front of them. The ability to handle complicated business transactions is essential to us. Leivaire consistently urges its associates to learn and develop new skills as they are a vital component of our expansion strategy.
At Leivaire we encourage our staff to follow a career path based on self-development. We encourage our associates to listen, learn, and grow along with our clients' needs. We want our employees to have all the tools of knowledge they require to ensure our customers interests are their number one priority.